Join Me in Provence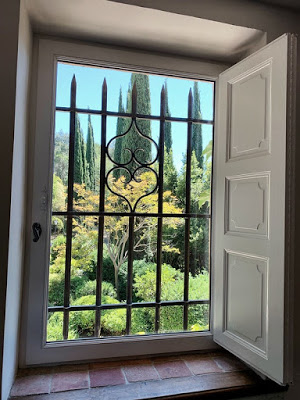 Wake up one morning and open your window to be greeted by beautiful Provence! You can pinch yourself all you want but this dream can be as real as anything else in your life if you come and study with me for two weeks in Arles, Provence. I will be joining the staff of Artist Immersion Program on June 13-26, 2020 for a plein air sketching and painting course. We will explore the town of Arles with sketchbooks, pens, pencils, and watercolors on hand to capture the magic of the place.
Classes take place in the morning, when I will be working closely with students to help them understand elements of drawing and color. In the afternoon we break for lunch and you have the rest of the day to immerse yourself in the culture of Provence.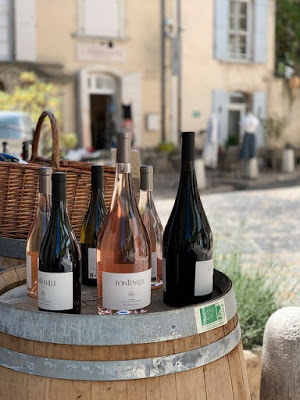 Provence may have attracted artists throughout history for its beauty and light, but this region of France is also known for its food and wine, especially Rose. The best thing is that you don't need a lot of money to enjoy some of the finest dishes and sips in the world. What more can you ask for? You will enjoy two weeks of bliss living your own Eat, Paint, Love movie.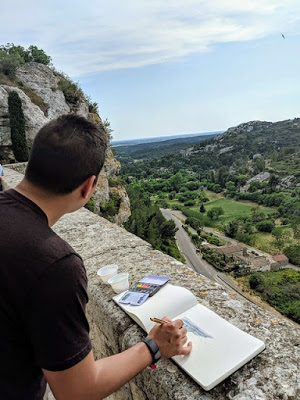 ---
P.R.I.N.T. (Protect and Release Innocent Niños Today) : A monotype print exhibition for charity.
Exhibtiont details:
October 14 - November 8, 2019
Reception: Saturday, October 19, 2019 1 - 4pm
Now Or Never
30 Grand Street, NYC
hours: M - F 7am - 6pm, Sat/Sun 8:30am - 4:30pm
Over the recent months and years, the number of detained children in our country has skyrocketed and the US government is not doing its part in caring for even their most basic physical needs, let alone their emotional needs. Impossibly small children are being sent to court for their deportation proceedings without any legal or adult representation, where they must face a judge and lawyers representing the United States government. Can you imagine yourself being put in this position if you were five years old? Can you imagine yourself not being able to understand where you are or what is being said to you while a room of adults decides your fate? Can you imagine the painful hope of wondering if these grownups will reunite you with your family?
I believe we can all find ways to contribute in coming to the aide of the youngest victims of this national atrocity. I have set up a fundraising page with KiND (supportkind.org) in conjunction with P.R.I.N.T. (Protect and Release Innocent Niños Today): A Monotype Print Exhibition. KiND (Kids In Need of Defense) provides pro bono attorneys to represent unaccompanied children in their deportation proceedings, as well as legal screenings, and Know Your Rights presentations. KiND vows to ensure that no child is let to stand alone in court.
The exhibition will be held at Now or Never Coffee and will offer eight of my framed monotypes. All proceeds from this show will be donated to KiND. Additional unframed monotypes will be available at the reception only.
If you are not able to attend, please consider donating through the link provided above.
---
Argentum: Contemporary Silverpoint
I am very happy to announce that this silverpoint drawing, Three Graces, will be included in an exhibition next month alongside an incredible roster of artists. See details below!




Argentum: Contemporary Silverpoint

The Daughtrey Gallery, Hillsdale College, Michigan

October 18 - November 20, 2019




Exhibiting artists: James Xavier Barbour, Dina Brodsky, Carol Broman, Noah Buchanan, Lauren Caldarola, Koos Chandler, Harvey Citron, Luis Colan, Diana Corvelle, Brad Davis, Joshua Henderson, Sam Knecht, Tom Mazzullo, Mary Anne McCarthy, Lauren Amalia Redding, Edward Schmidt, Darryl Smith, Jesse Stern, Dan Thompson